2019 Food and Craft Vendors
Campout is excited to offer a variety of food and crafts vendors to tickle a wide variety of taste and style buds.
Ba-Nom-a-Nom
Take a variety of frozen fruits, put them through a special blender, and whip up the frozen fruit into a fluffy, soft serve, consistency. They do not add any dairy, sugar, nut products, stabilizers, or ANYTHING for that matter. Just fruit. This is truly nature's ice cream!
The Vegetable Express
The Vegetable Express is a vegan food trailer based out of the Boulder, Colorado area. They focus on bringing delicious vegan comfort food to keep your mind & body on track.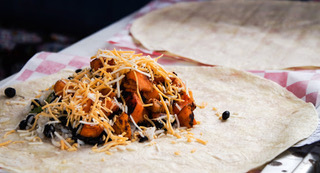 Whitewater Wraps
Whitewater Wraps is a food service company specializing in Mountain-Mex style burritos. Their food is inspired by some of the highest places in the Americas. They are not only committed to providing quality locally-sourced ingredients, but also have a sincere passion for the preservation of the watersheds we've chosen to live in.