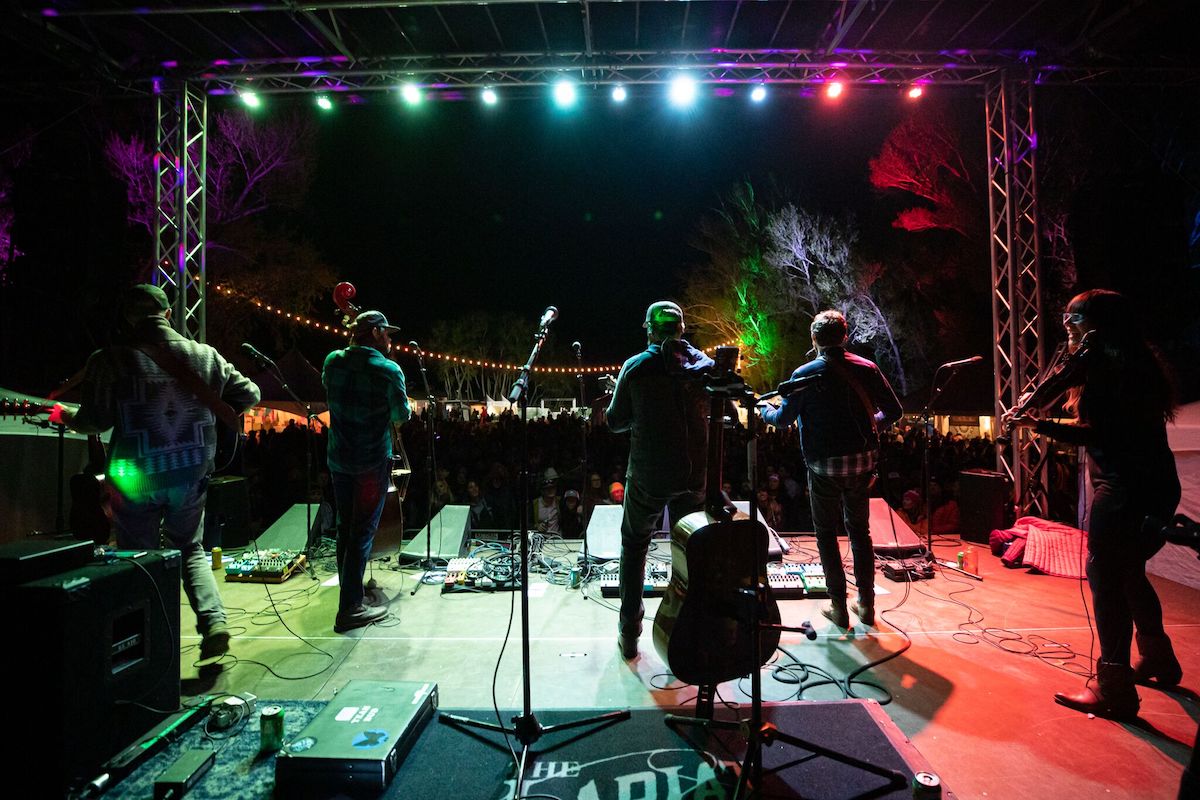 Trout Steak Revival Friday Night Main Stage Set
Trout Steak Revival brought their A game with an energetic & lively set that had the whole crowd dancing- a fantastic first headliner set to kick off the weekend.
Photo by Dylan Langille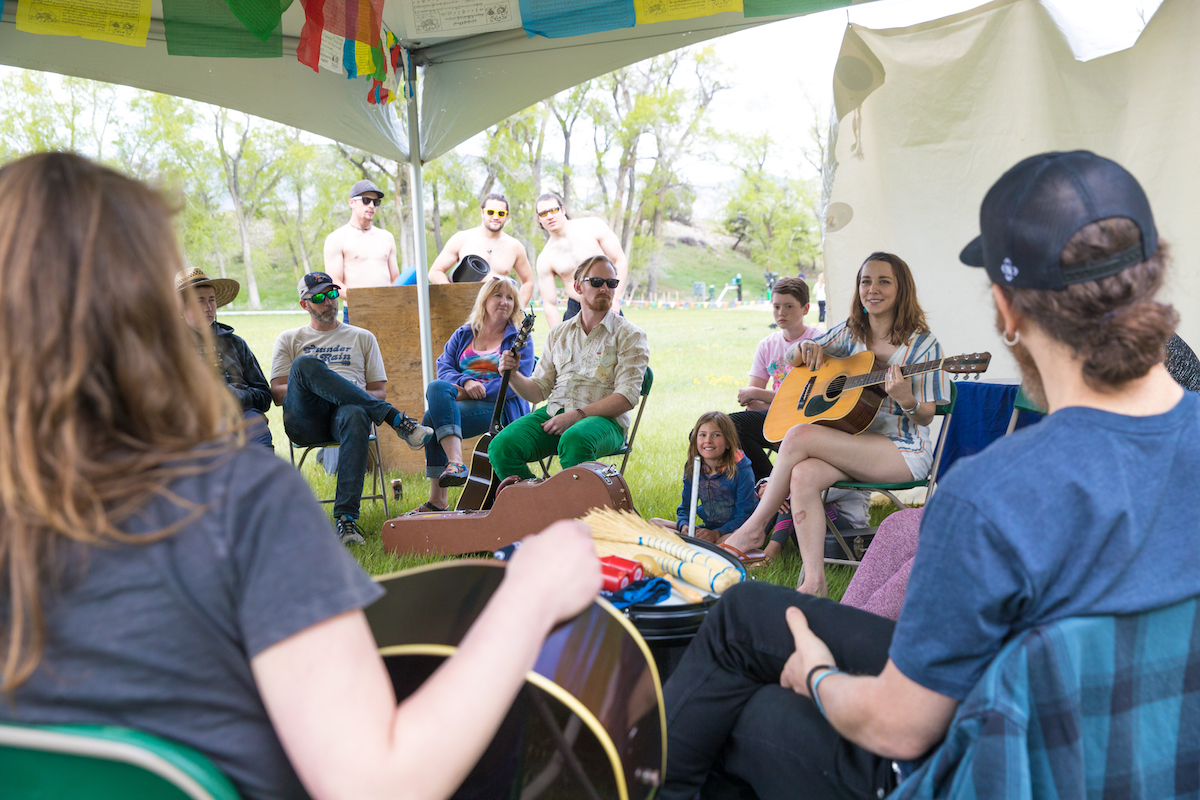 Workshop: Songwriters In The Round
Megan Letts (Mama Magnolia) Jay Cobb Anderson (Fruition) and Mary-Elaine Jenkins hosted a workshop about all things songwriting. Attendees got to hear from some of the best in the biz about creative songwriting techniques.
Photo by Dylan Langille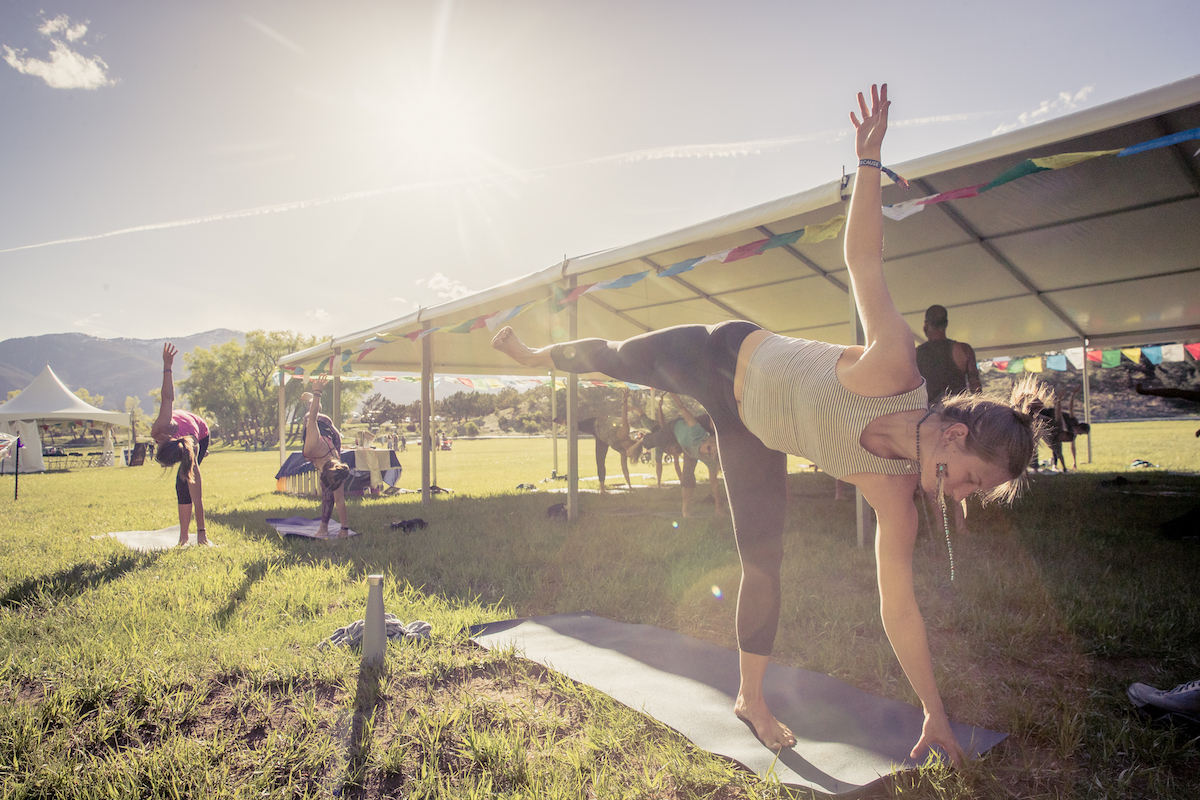 YOGA!
Yoga is one of Campout For The Cause's strongest offerings- with world class instructors like Gina Caputo, Tara LaFerrara, Heath Perry, Bobby L'Heureux, Kim Fuller, and many more…it's no wonder so many attendees showed up to the yoga classes to participate in the magic.
Photo by Dylan Langille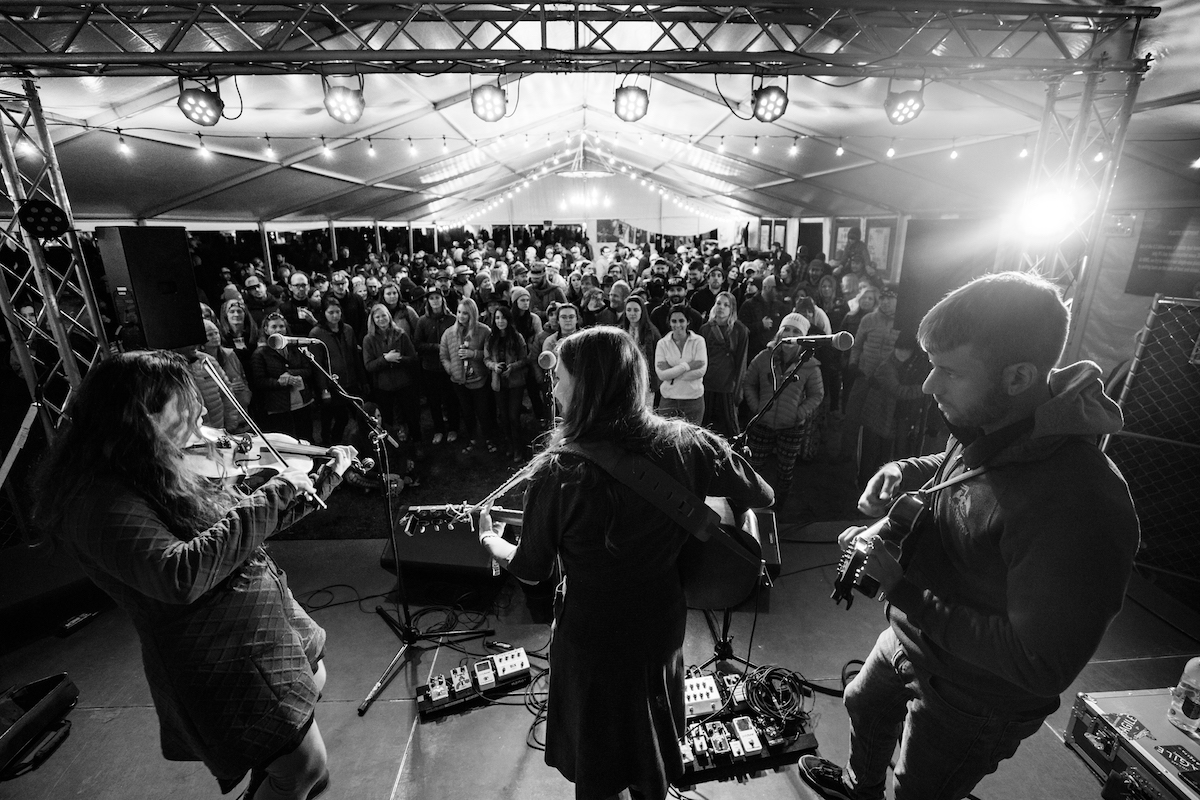 Lindsay Lou in the Soap Box Stage
In between main stage sets, artists such as Lindsay Lou, Sean Healey, Dango Rose, plus some VERY special guests, played sets in the Soap Box Stage. The music never stops!
Photo by Dylan Langille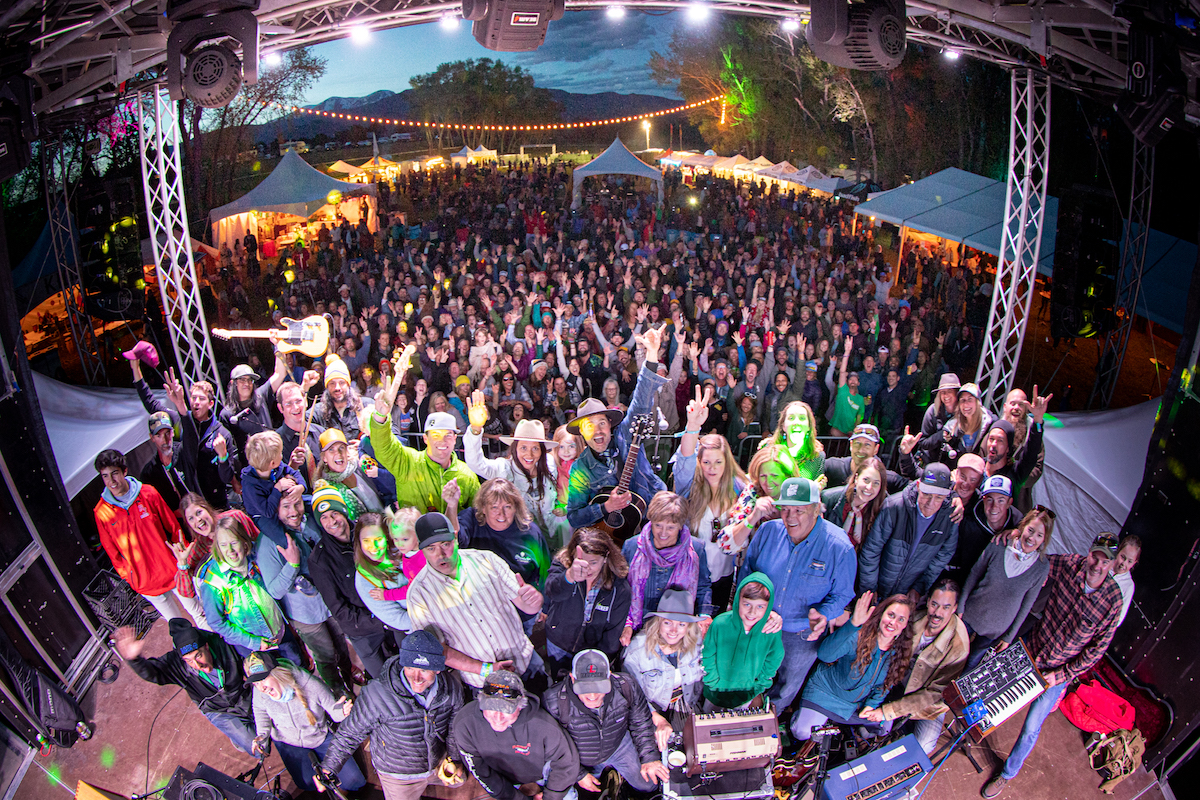 Family Photo
Campout For The Cause is all about community and family. Every single human being in this photo is part of the family, and we're grateful for every single one of you.
The Weather
You never know what you're gonna get in Colorado. The weather may have been the MVP of the weekend…it was PERFECT.
Tierro Band Dancers
This was a truly special performance- tribal, rhythmic rock and roll with Bridget Law on the fiddle. Yes please!
Shenanigans
We don't go to music festivals to take ourselves super seriously, do we? Even our photo team knows how to balance goofing off with getting the job done well.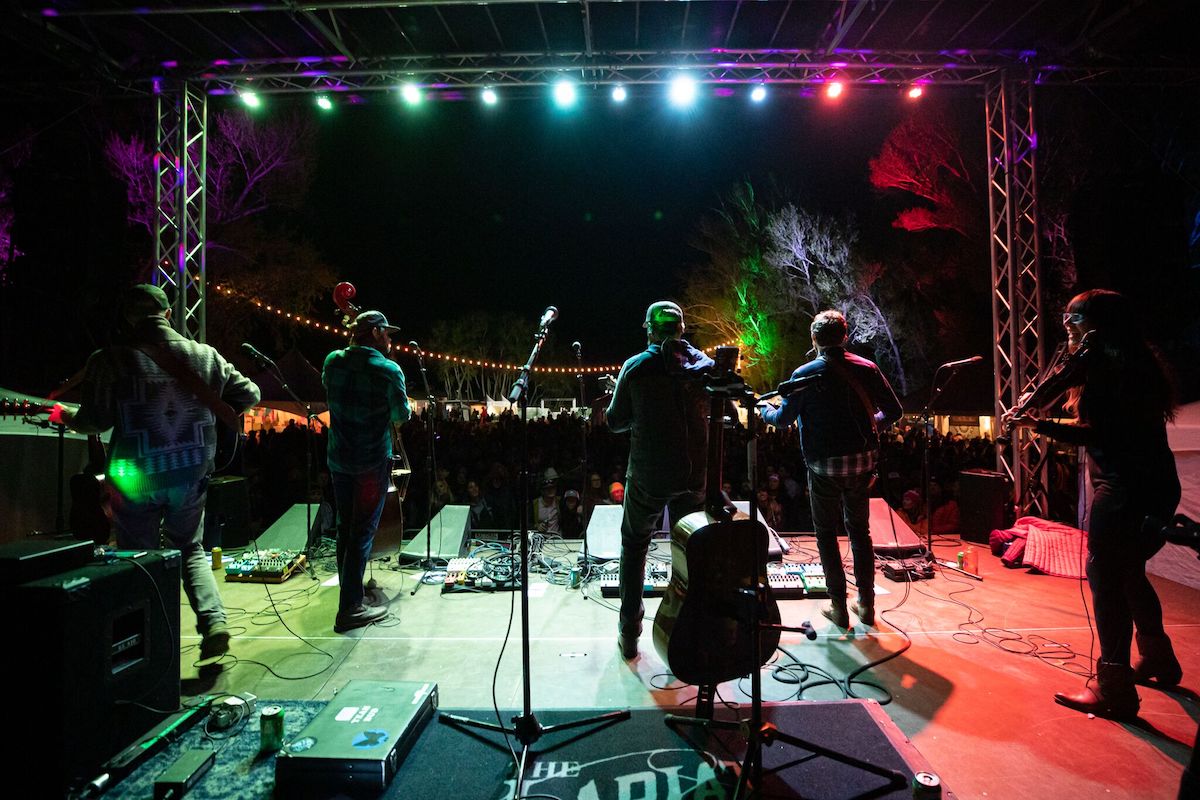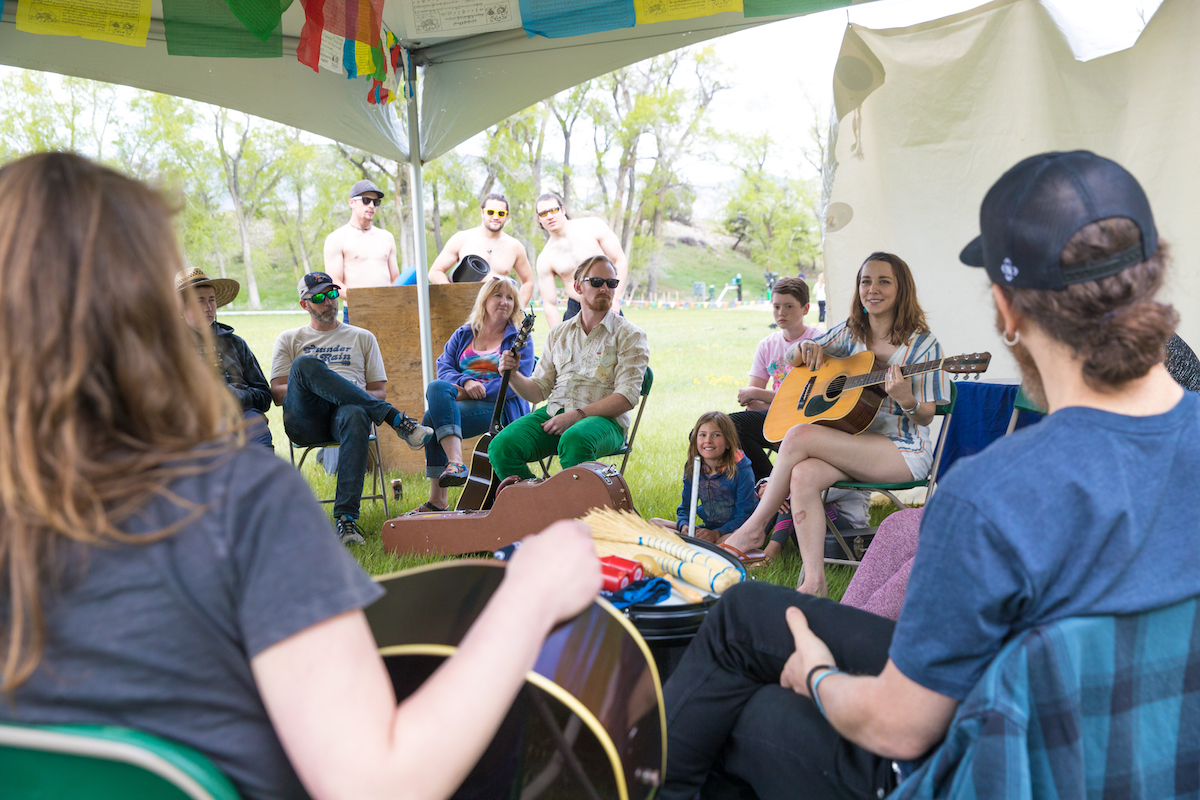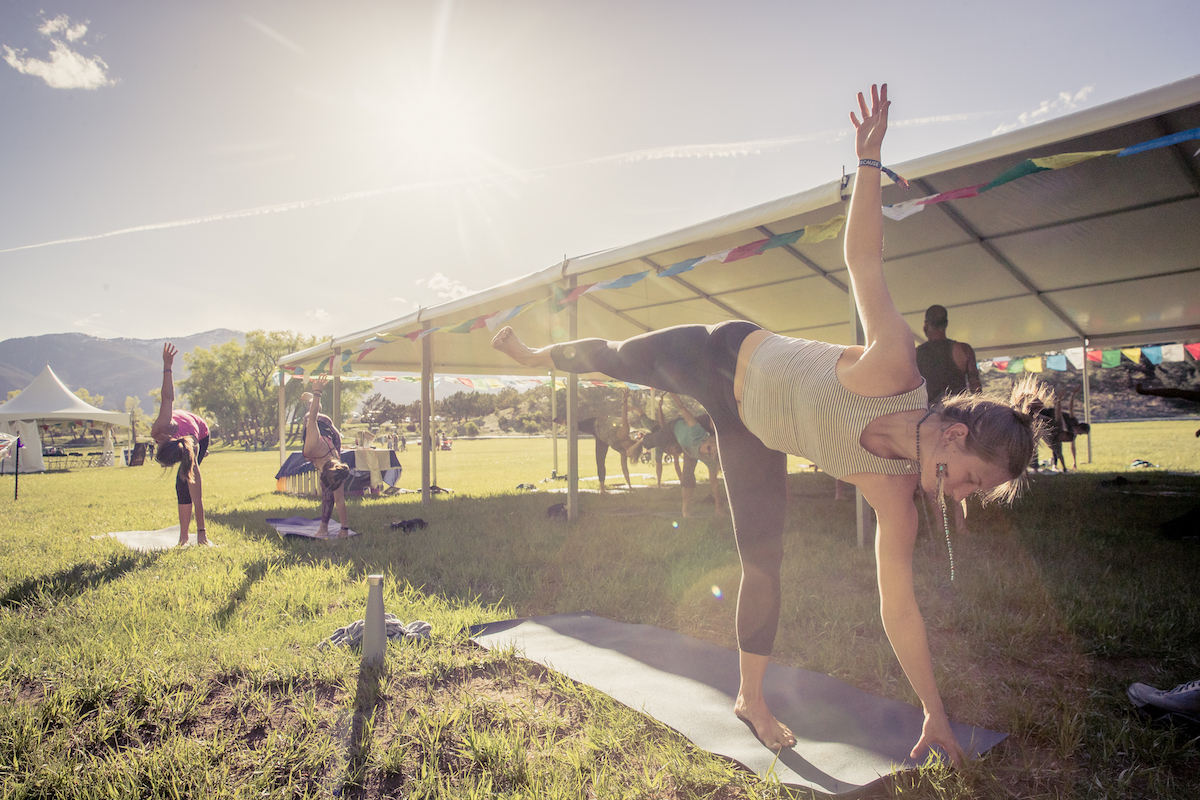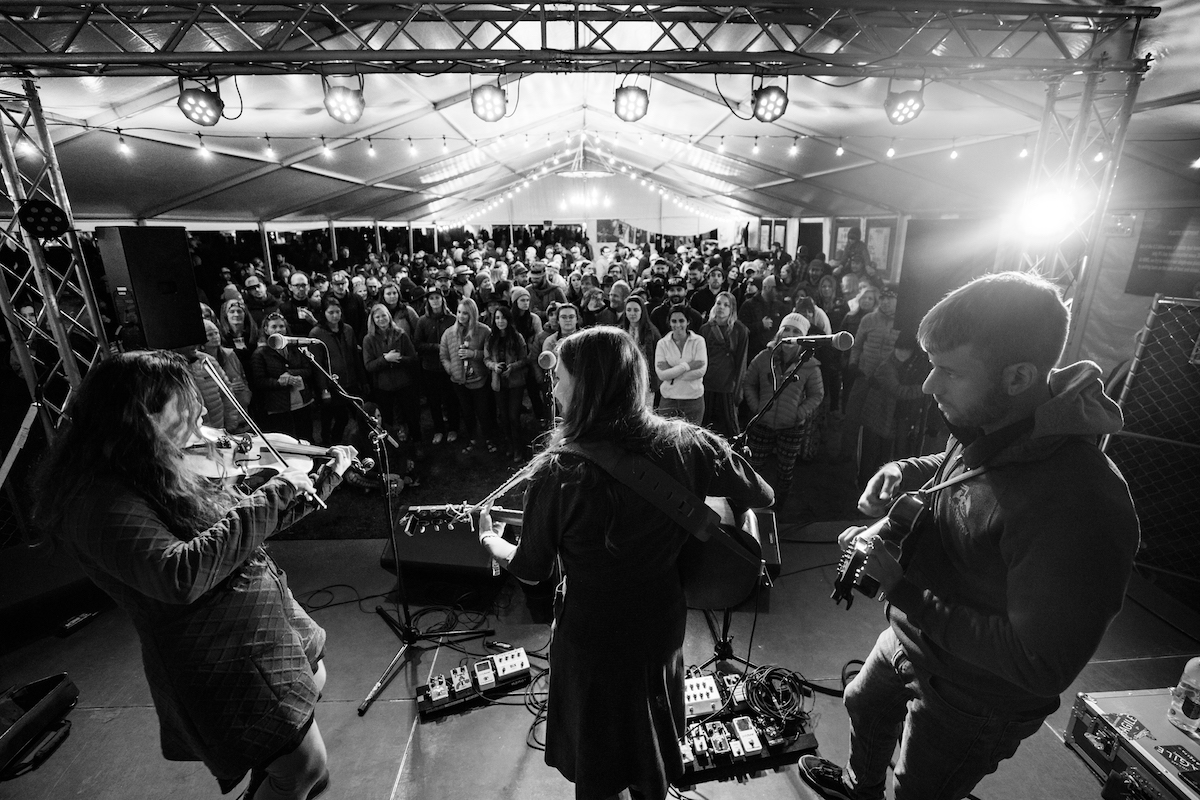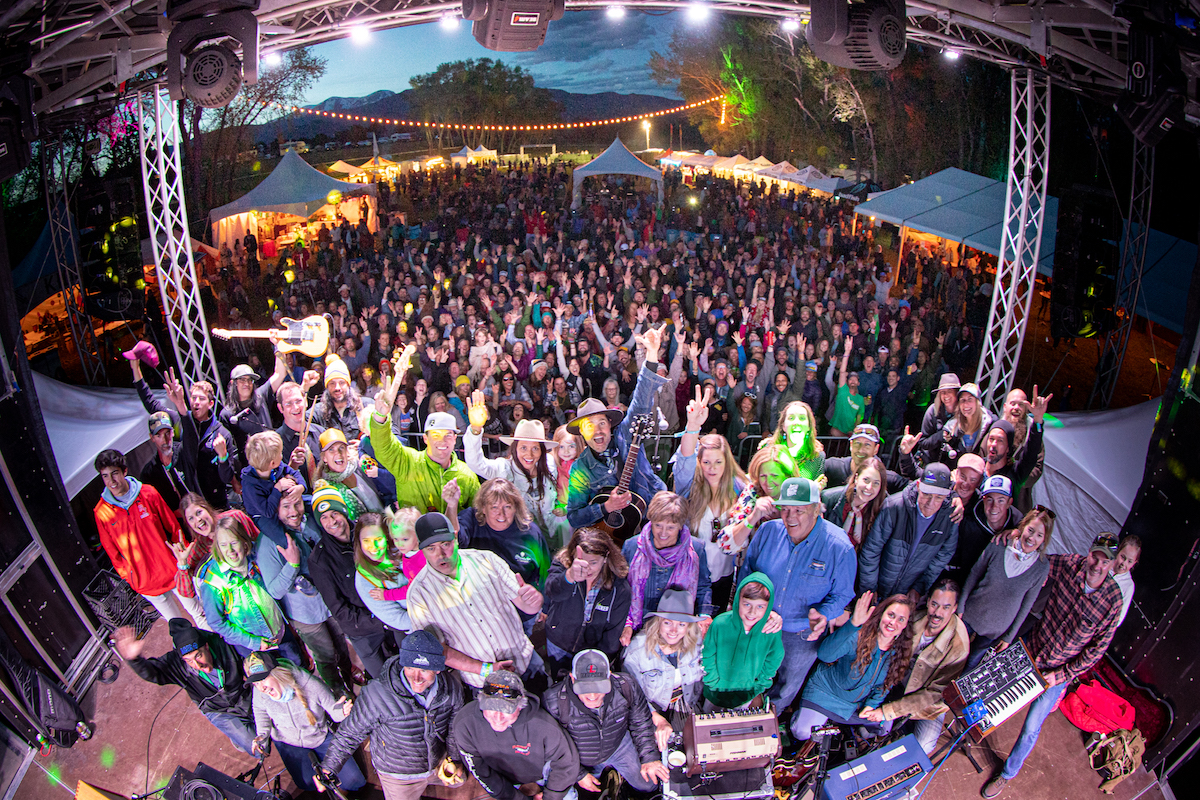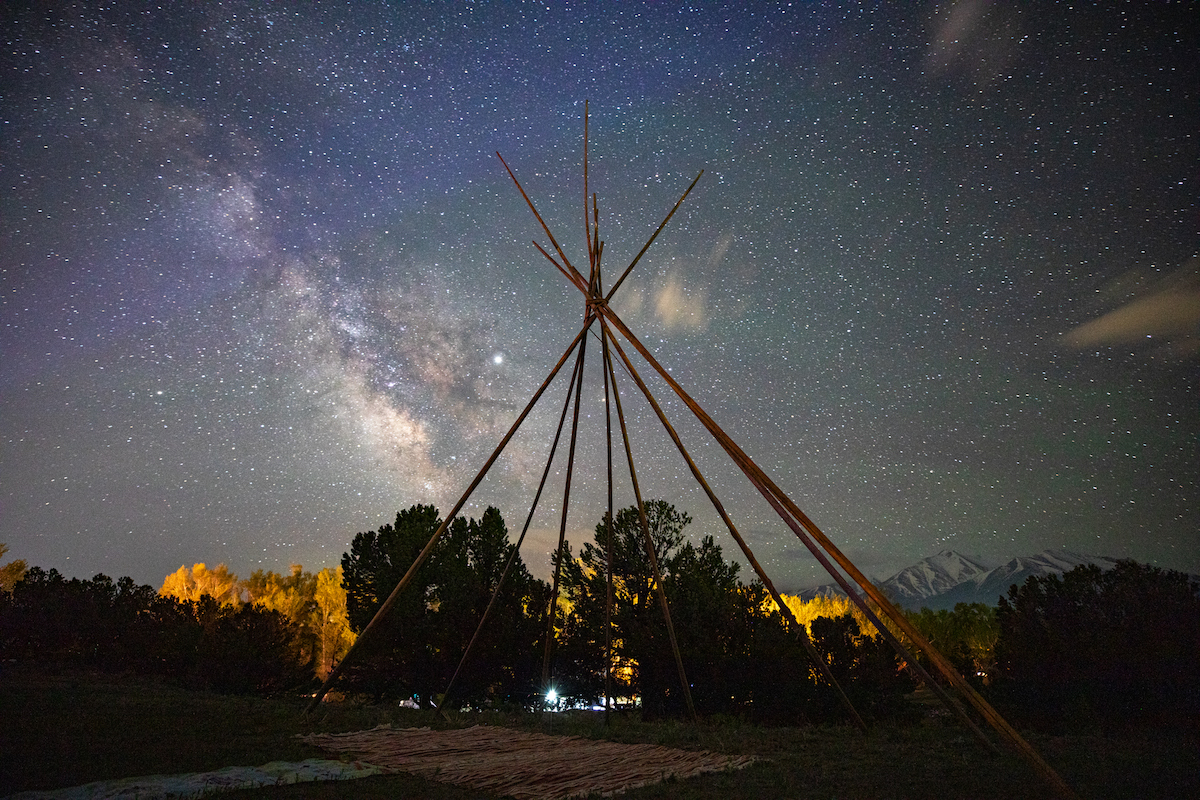 The Stars
If you step just far away enough from the campground to be surrounded by darkness, then look up…you're in for a real treat. It's a beautiful place to be, both at night and during the day.
Photo by Dylan Langille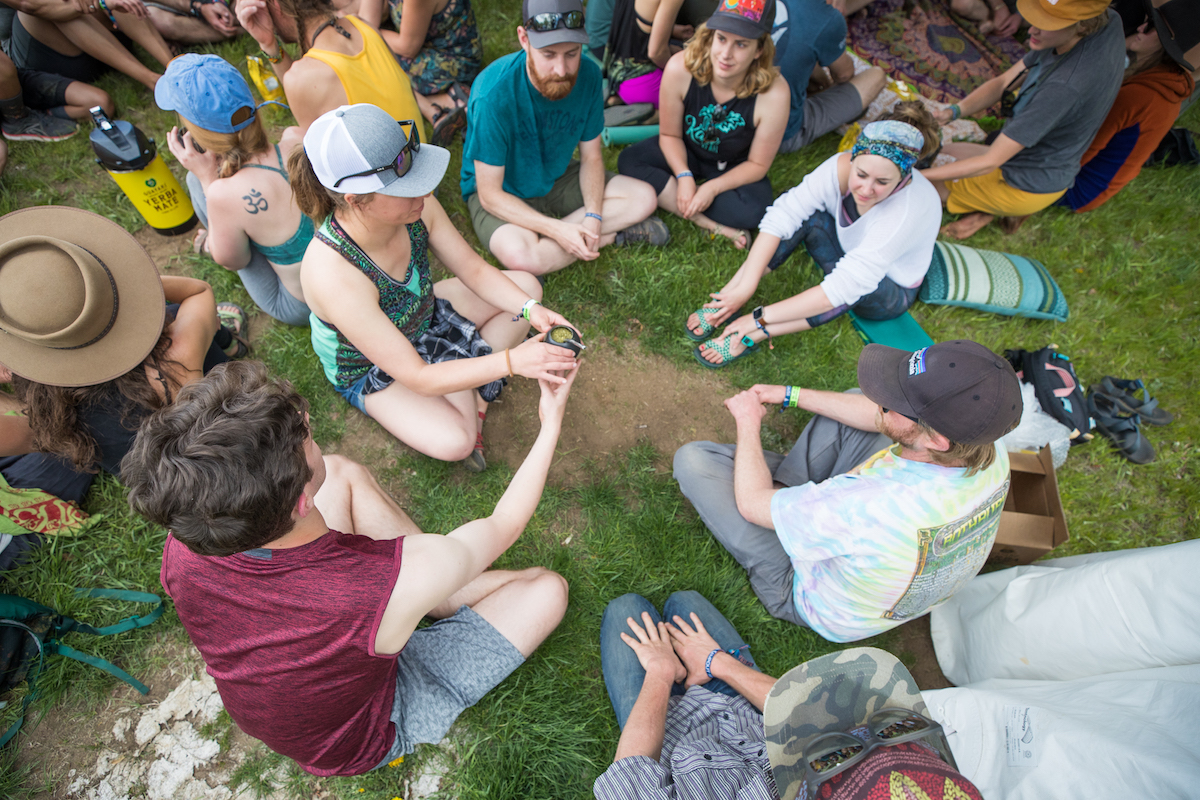 Maté Gourd Ceremony Workshop
No two ways about it, Bonfire Entertainment music festivals run on yerba maté. This workshop taught attendees about the rich tradition behind this delicious and healthy tea, courtesy of our friends at Guayaki.
Photo by Dylan Langille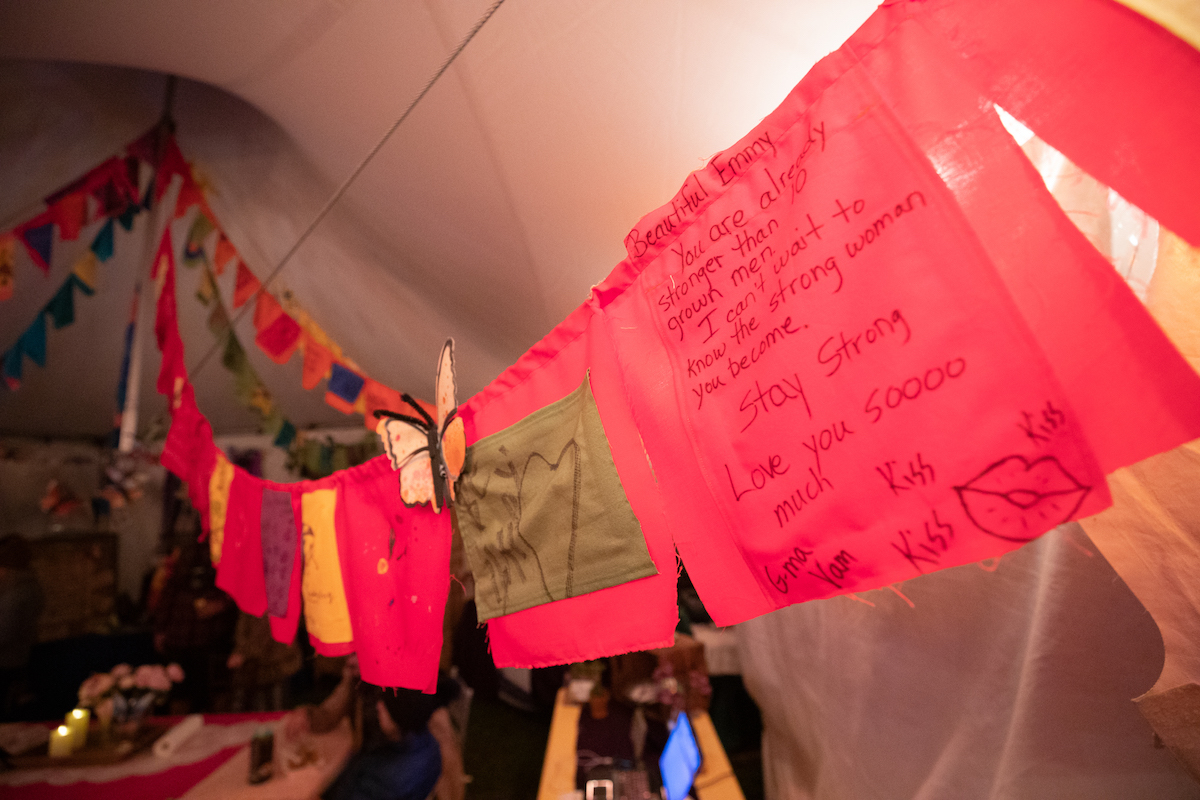 Emmy's Friends
Hopefully you got the chance to pop into the Emmy's Friends (the festival's non-profit beneficiary) tent in the main festival bowl. Here's a sweet little moment from the space. To learn more about Emmy's Friends Foundation, please click here!
Photo by Dylan Langille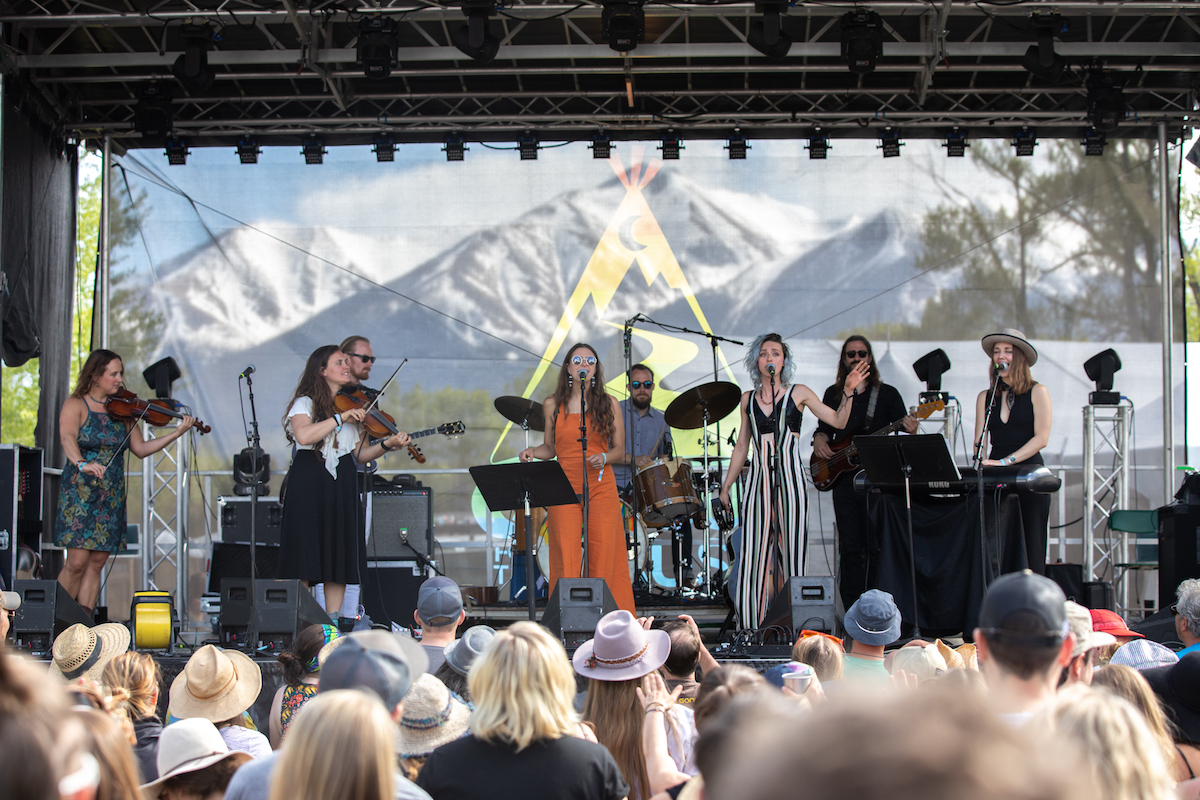 WinterWonderWomen
Never miss a WinterWonderWomen set! This supergroup is made up of the badass babes from the festival's entire lineup. And no…those mountains in the background are not part of the backdrop, those are real.
Photo by Dylan Langille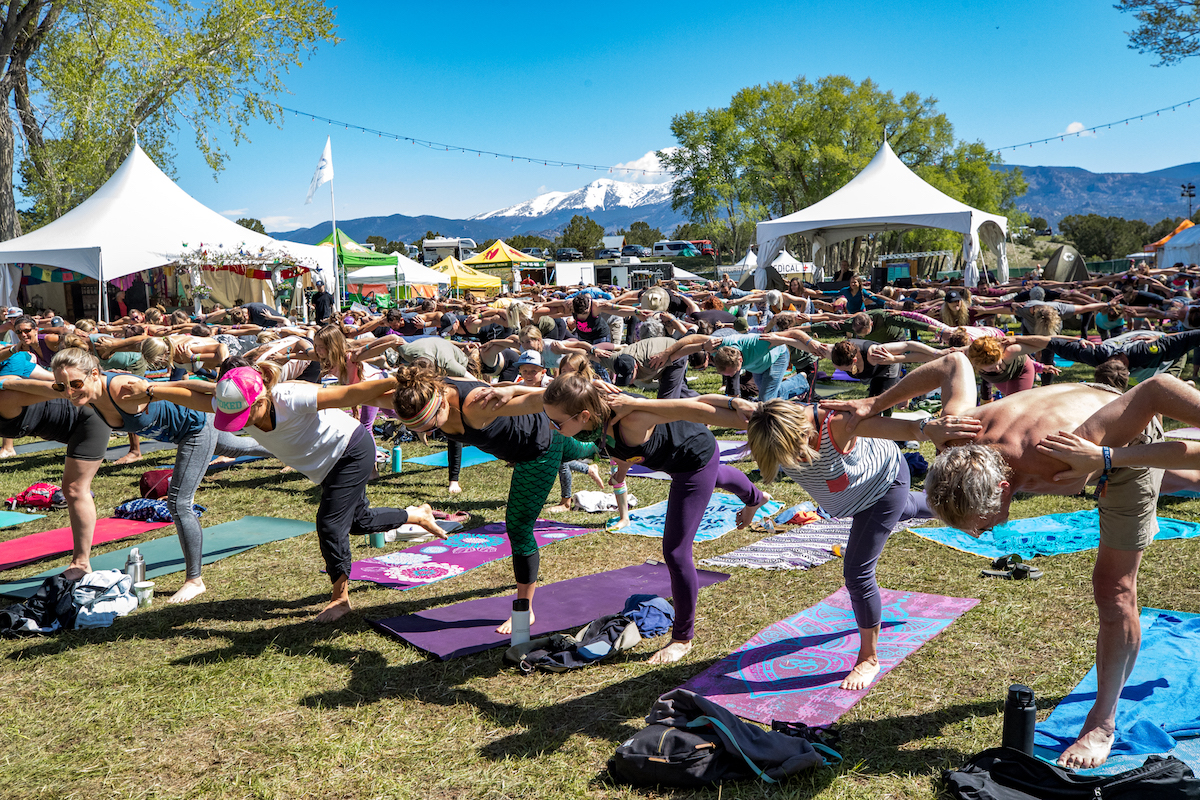 Yoga
We hosted some of the best yoga instructors Colorado has to offer. It was such a joy to see a turnout like this, and on such a lovely afternoon.
Photo by Dylan Langille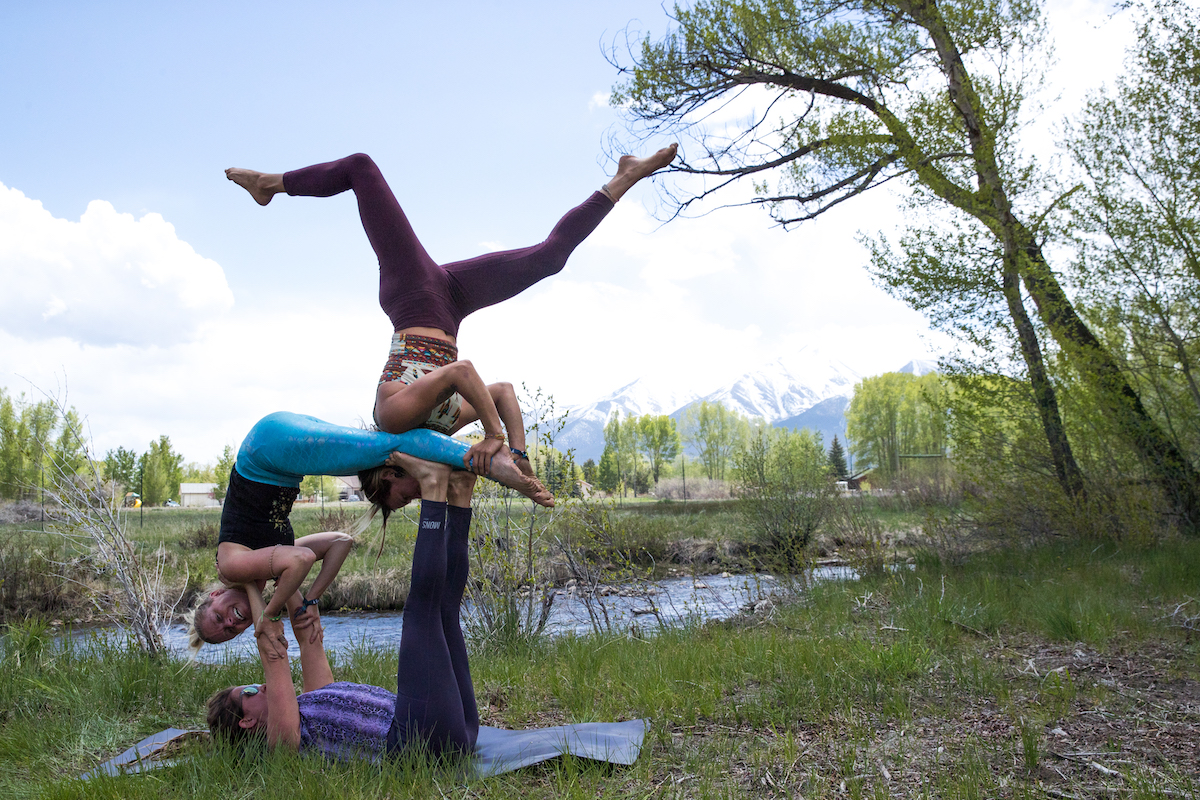 Acroyoga
Is this impressive or what? Pop in to one of our Acroyoga workshops, or just simply onlook and marvel…
Photo by Dylan Langille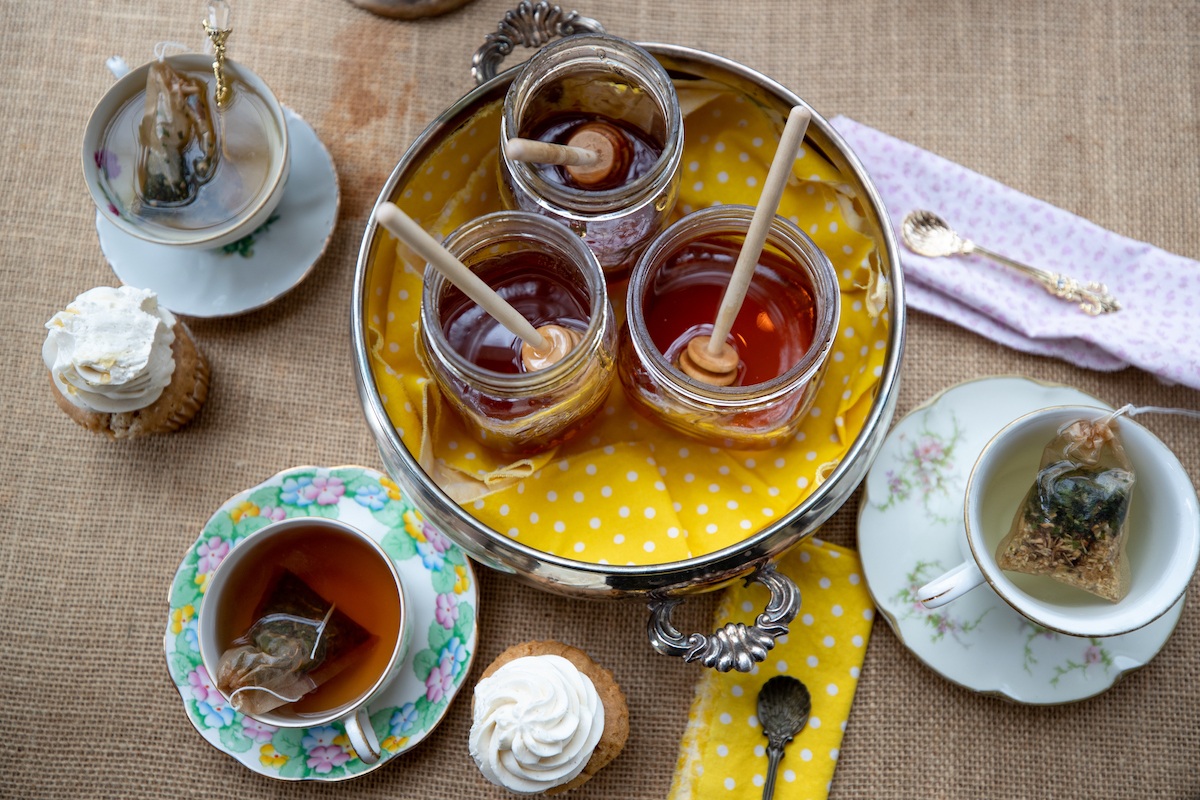 Tea Time with Emmy's Friends
Talk about heaven on earth… We loved this beautiful presentation of tea time at the Emmy's Friends tent.
Photo by Dylan Langille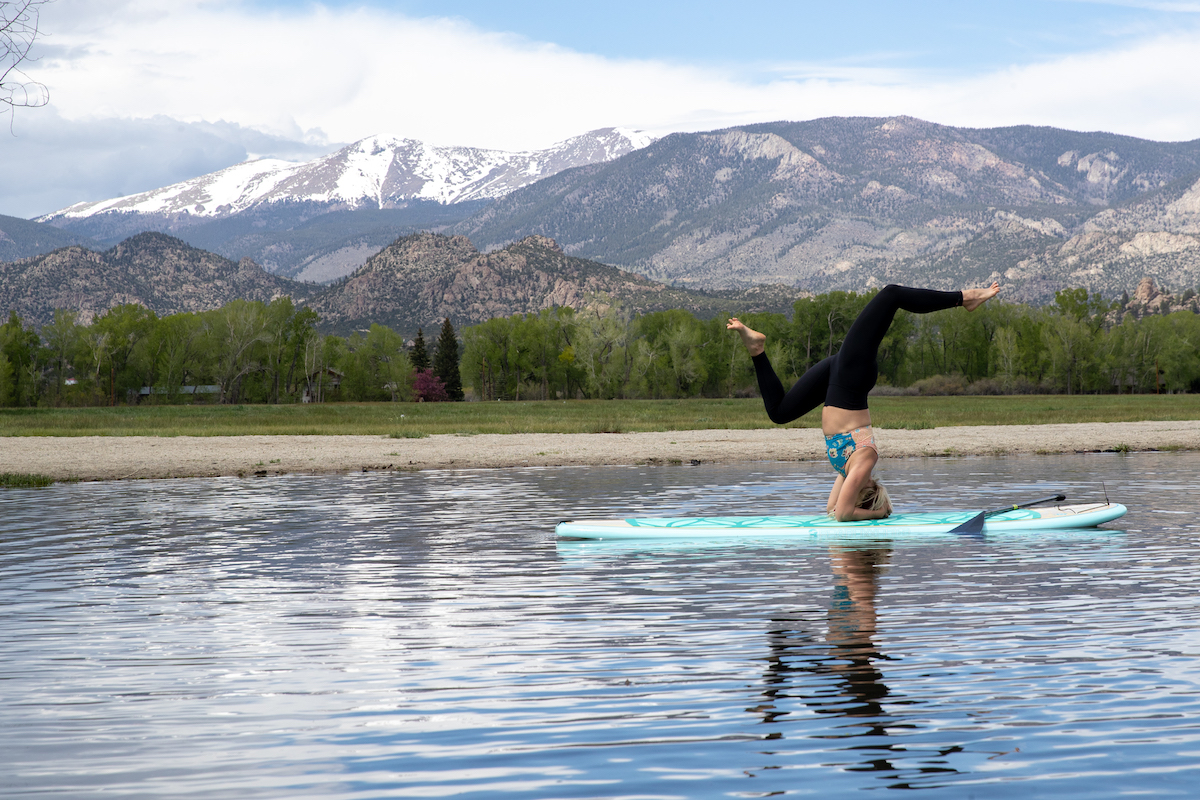 SUP Yoga
Stand Up Paddle-board Yoga (SUP Yoga): looks as difficult as it is. You gotta try it!
Photo by Dylan Langille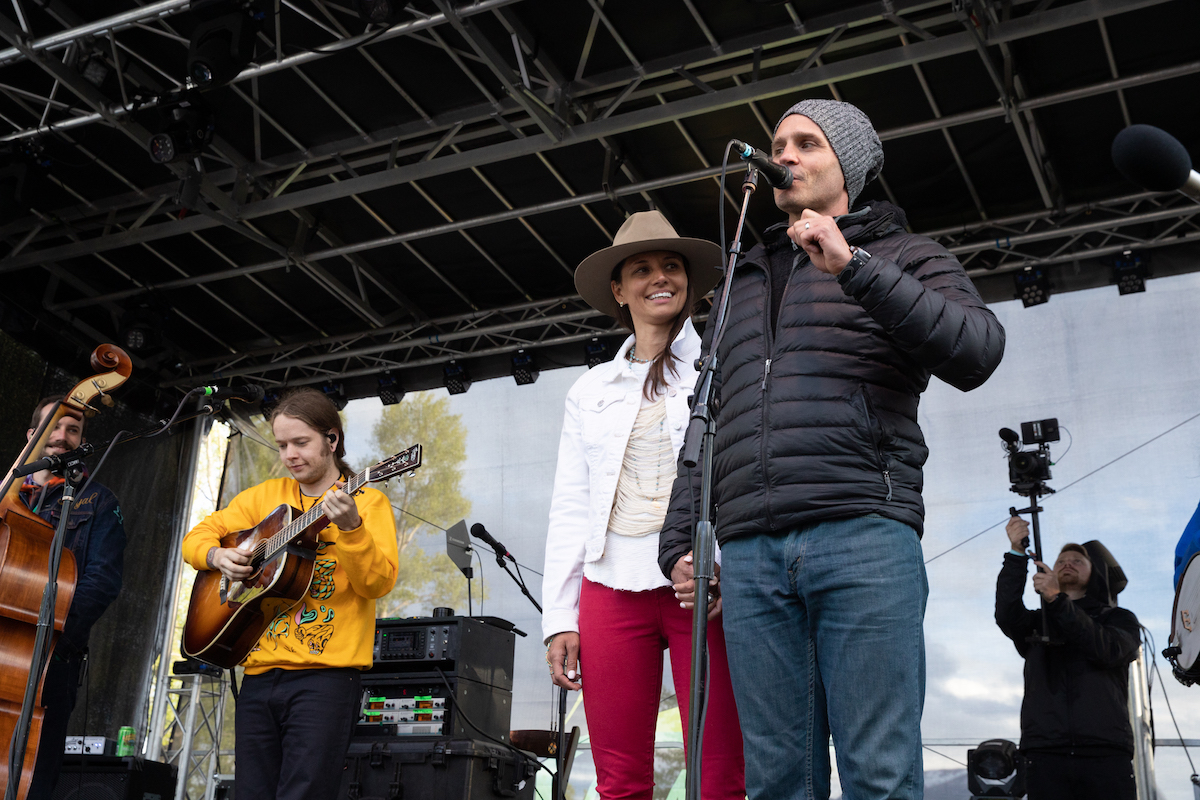 Newly Weds
These two newly weds delivered a heartfelt thank you to the crowd for sharing a beautiful weekend together.
Photo by Dylan Langille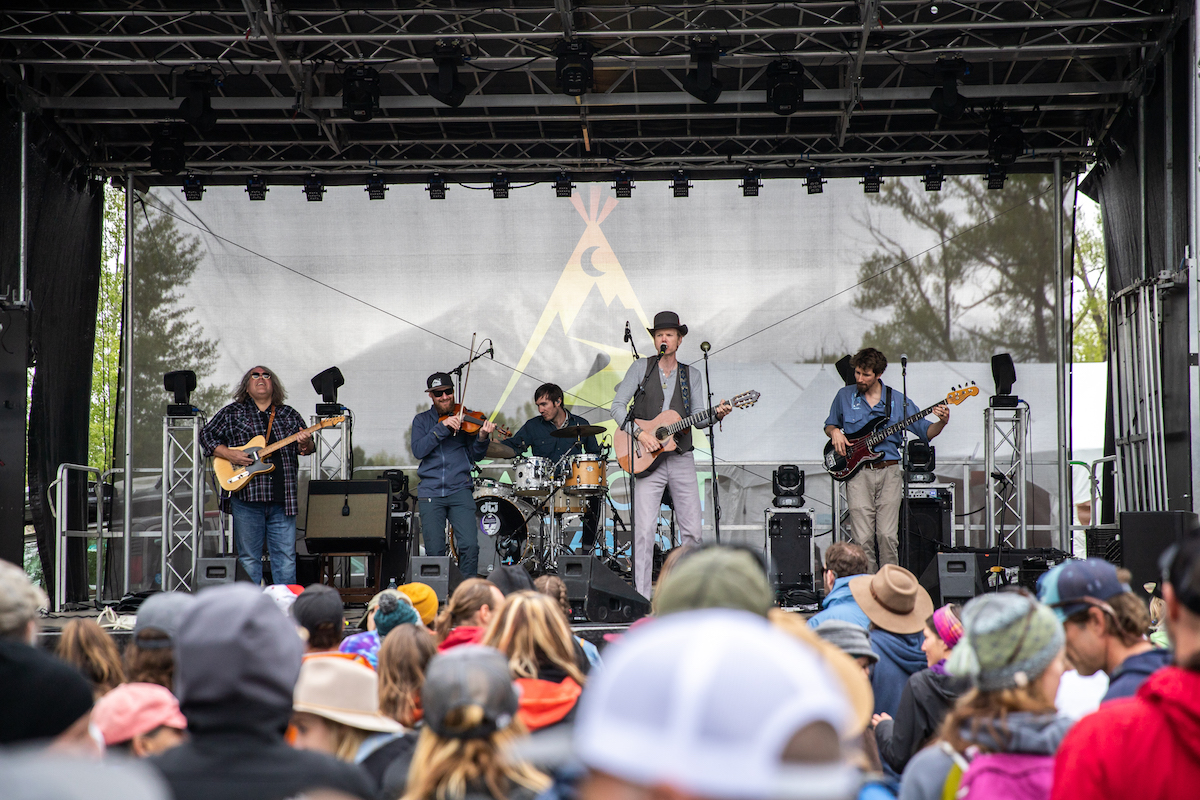 Gasoline Lollipops
The crowd was LOVING the early afternoon Gasoline Lollipops set. They always deliver a very cool show.
Photo by Dylan Langille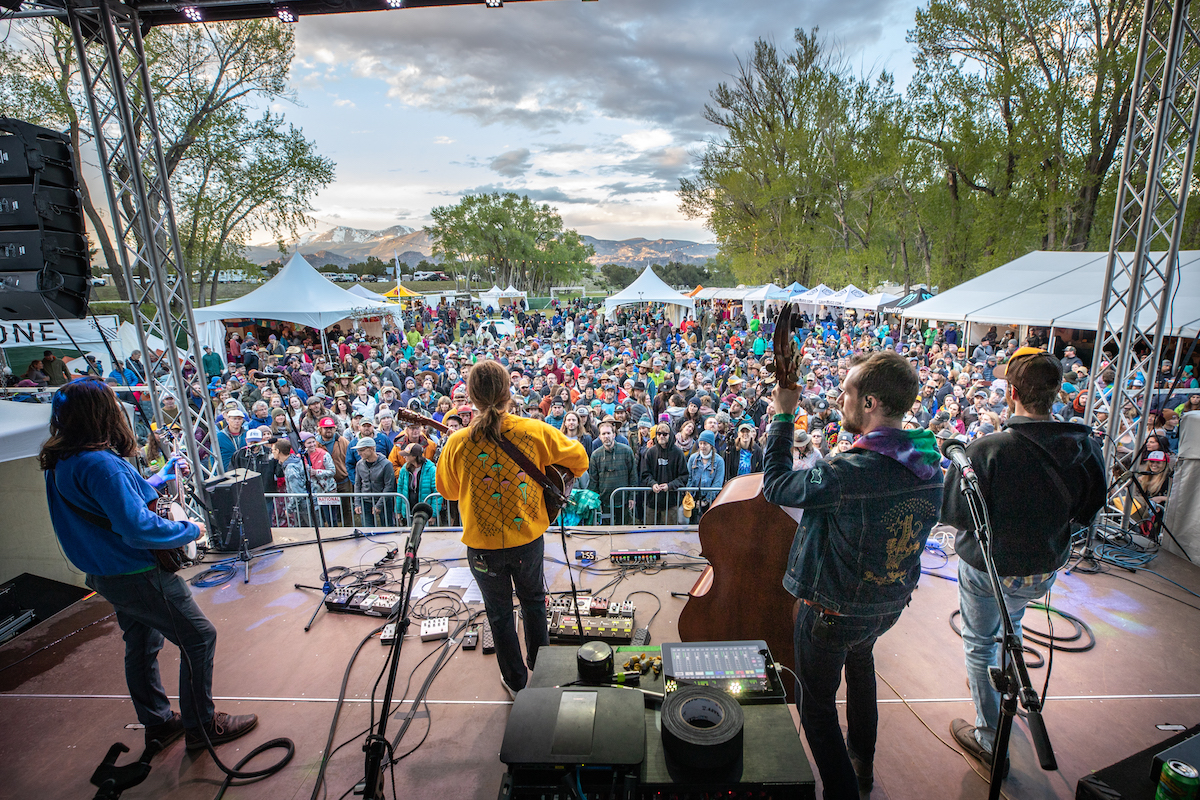 Billy Strings
The Man, The Myth, The Legend…
Photo by Dylan Langille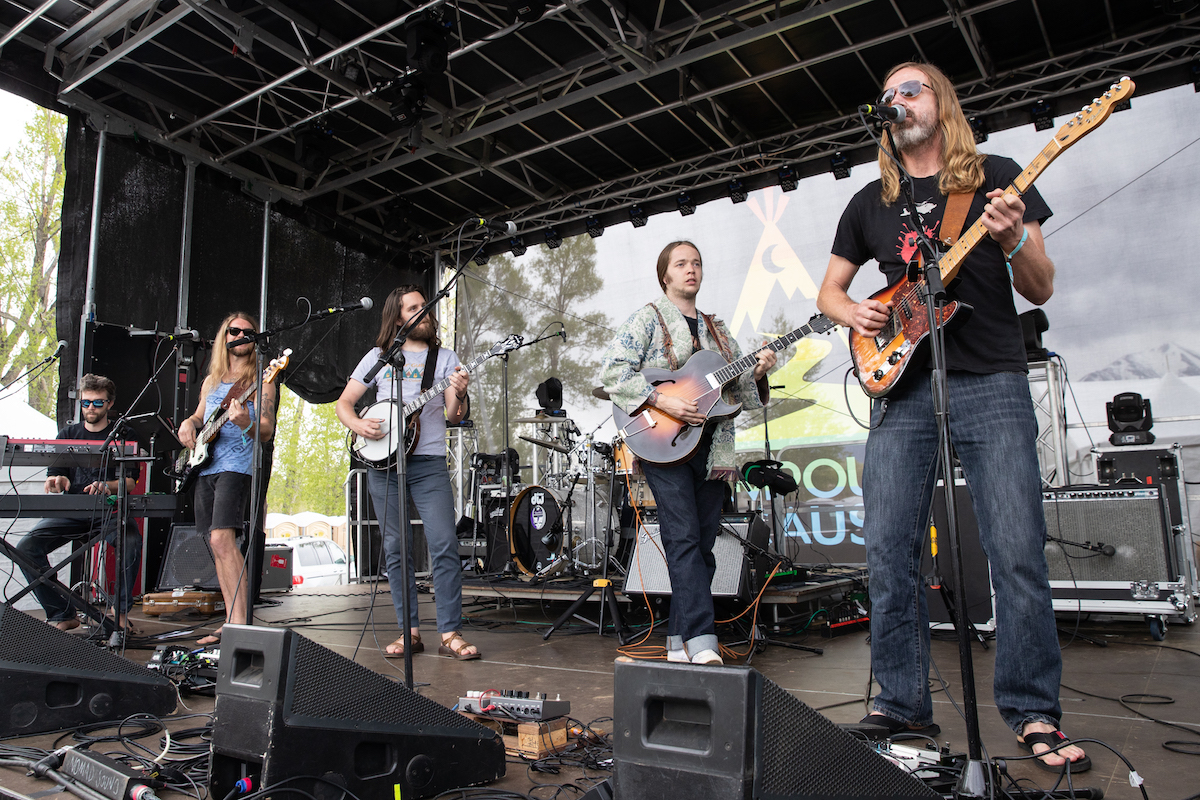 Pickin' On The Dead
Seemed like just about everyone one site made their way over to the concert bowl to catch Tyler Grant's all Grateful Dead cover band set, Pickin' On The Dead.
Photo by Dylan Langille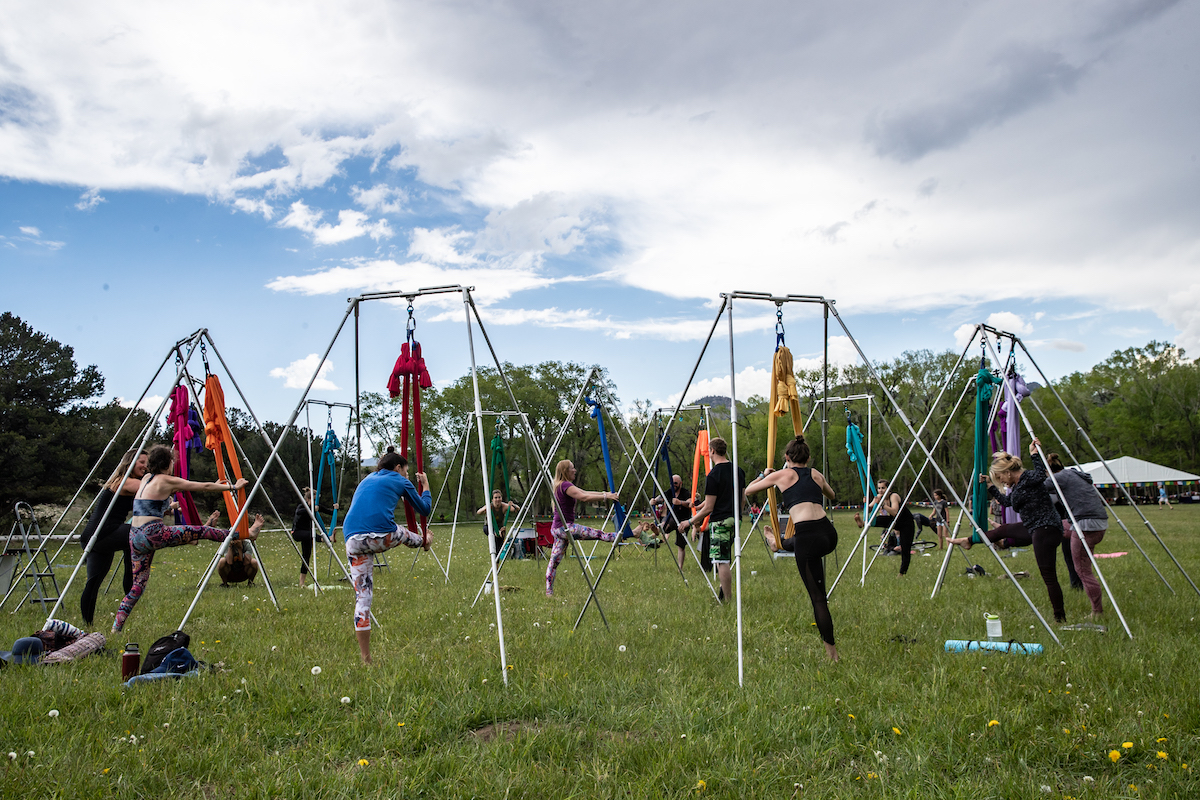 Aerial Silks
Campout For The Cause really does afford you the chance to try so many new outdoor activities. This is one you don't see everyday…
Photo by Dylan Langille